Product image 1
Product image 2
Product image 3
Product image 4
Product image 5
Regular price
$79.99
Sale price
$159.99
CLEAN YOUR PHONE WHILE CHARGING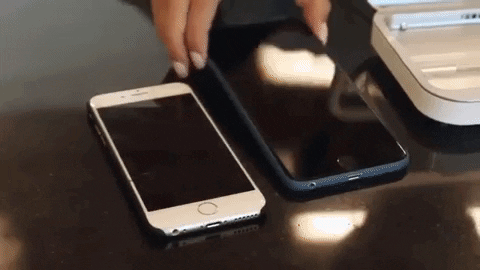 Nowadays neither kids or adults ever let go of their cell phones. We use this gadget anywhere and everywhere: in a park, in transit, in hospitals, in the bathroom or in a cafe. While we tend to wash our hands regularly, the same is not true for washing our phones.
You can't wash it, and it's not quite obvious how to clean it. That's how the entire germ army migrates to your phone screen from your dirty hands and then, once you bring the phone close to your ear, they get transferred to your face. The warm and slightly humid surface the gadget is favorable for increasing the germ population.
Why is this so perilous even though myriads of bacteria are everywhere? The thing is that our body becomes vulnerable to viruses once they get inside our body through our nose, mouth or eyes. Phones should be cleaned so they don't become a source of pathogenic bacteria.
 UV Phone Clean It keeps your device charged and ready while killing 99.9% of harmful bacteria.
Kill Bacteria and Germs – 

This UV sanitizer eliminates 99.9% of bacteria and germs on your phone in just six minutes automatically.

Sanitize While Charging – 

It enables you to sanitize your phone while charging via the built-in USB port. It's compatible with smartphones within 6 inches.

Aromatherapy Diffuser –

Work as an aromatherapy essential oil diffuser to freshen your phone while sanitizing.

Compact and Ergonomic Design – 

Its portable design makes it easy to take with you wherever you go.

Phone Holder – 

You can also use it as a holder to enjoy movies or chatting conveniently for a long time.
Multiple Applications – 

Sanitize other small objects, such as underwear, watches, jewelry, toothbrushes, and earphones.
SPECIFICATIONS
Fit up to the 6.5-inch smartphone
Rated Voltage: DC 5V
Input Current: 1-2A
UV Light Power: 2x 1W
Max. Working Power: 9W
UV Wave Length: 253.7nm
Material: Plastic + electronic components
Color: white and black
Product Outer Size: 218 x 123 x 53mm
Inner Size: 180 x 100 x 22mm