Product image 1
Product image 2
Product image 3
Product image 4
Regular price
$24.99
Sale price
$36.99
Painless Blackhead Remover Pore Vacuum Extraction Tool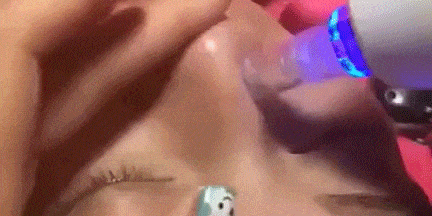 Sick and tired of squeezing out those gross blackheads? Or using pore strips that leave your skin red and irritated? 
Then you need SkinVac Pro - the Professional Blackhead Remover.
In just a few minutes - with no pain and harmful effects - your skin will be virtually cleared of blackheads!
Experiencing a fresh feeling and a whole new look after just one session of using our SkinVac Pro!
What's even better is that the set comes with 5 different usage heads for all kind of blackheads & pores.
You have the big circle hole head, small circle hole head, oval hole head and even the diamond head that add up to a distinct way of removing blackheads quickly.

Your skin will stay fresh and you won't have to worry about pores and blackheads anymore!
The #1 Way To Keep Your Skin Looking CLEAN And FRESH!
Diamond Skin Peeling: The exfoliating tip provides a non-invasive treatment to rub off top skin layer to remove the dead cells. Makes skin smoother, with more refined texture, and firmer by stimulating natural cell renewal.
Face Lifting: The vacuum lift system creates a gentle stimulating massaging action, stimulates microcirculation, with a firming effect on the skin. 
Deep Pore Cleansing: Unique small round hole design, perfect for blackhead removal. It thoroughly removes dirt trapped in pores, hence reducing and preventing acne.

Wrinkle Removal: Unique small elliptical hole design, gently massaging the face, stimulating blood circulation and cell renewal, reducing appearance of fine lines.
Benefits:

Effectively removes blackheads

Removes excess oil from facial skin

Prevent acne

Painless

Easy to use and clean

3 Different Suction Strengths

USB Charged Rechargeable Battery